starring
ADAM STEINFELD
& his lovely MagicBabe dancers
P
repare to Witness Top-Class Illusions, Magic & Comedy on Stage.
Magic Live!
show starring Adam Steinfeld, is pure fun and excitement in a 'What's going to happen', next atmosphere.
Sensational! Amazingly Funny! Solid Laughs! The Hottest Ticket in Town!
An amazing night of Magic, Grand Illusions and Comedy, superb magic at it's highest level, a lot of fun from start to finish, laugh-out-loud funny, intelligent, sophisticated, unconventional grand illusions, that will keep you asking, 'how the heck did he do that?'
------------------------------
"Magic Live! theater-of-illusions show...is Hip Comedy Entertainment, Adam is the ultimate modern magician. Better than excellent!"
CBS-TV Jacque Polak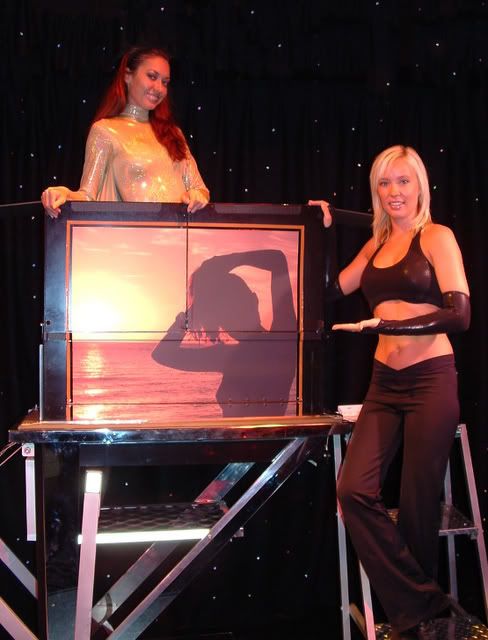 MagicBabe dancers, Victoria & Susanna
Magic Live!®
is a registered USPTO trademark of Adam Steinfeld