M

agicMan, Adam Steinfeld takes the audience to the BEACH, with the most hilarious, sexy, yet puzzling conundrum ever to be presented on a single stage.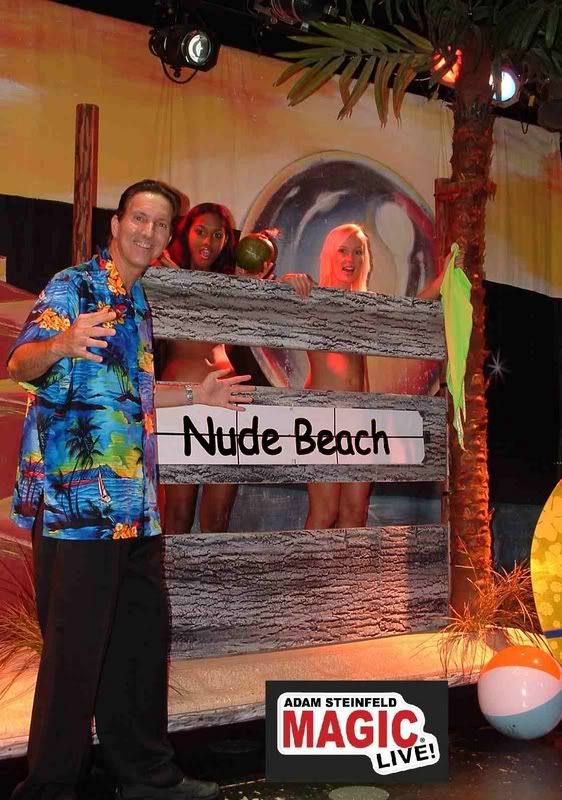 ADAM STEINFELD, and MagicBabe dancers Yvette & Susanna in new illusion "the Beach".
M
agician, ADAM STEINFELD breaks new ground, an original illusion of his own invention, he calls;
THE BEACH
. "It's been two years in development said Steinfeld, I think we really pulled it off this time", based on an original idea by Steinfeld, that mixes girls in bikini's in a beach setting... this is not your grandfathers magic show, it's nothing what you thought a magician is,
no boxes, no swords
sliced through-the-girl...and especially no tigers! I went back to see the show a 2nd time the next day, and still couldn't figure out the secret. ======================================
..."COME TO MY SHOW OR I'LL SHOOT THE GORILLA!"says, Adam Steinfeld, star of;
MagicLive!
theater-of-illusions show
Magic Live!®
is a registered USPTO trademark of Adam Steinfeld