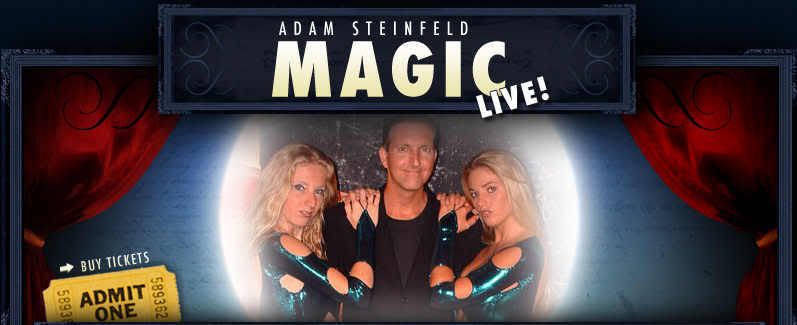 AMAZINGLY FUNNY!...LIVE ON STAGE!
Magic Live!®
show
starring Adam Steinfeld
"I LAUGHED SO HARD MY STOMACH HURT!"
ASTONISHING! EXCITING! MYSTFYING! FUN!
NIGHT MAGIC:
ADAM STEINFELD MAGIC LIVE! theater show
"HIP GRAND ILLUSIONS and HILARIOUS COMEDY...TOUR DE FORCE SHOW!"
"THE SHORTEST DISTANCE BETWEEN WOW AND LAUGH YOUR BUTT-OFF FUNNY!"
PHOTO:
IN A FLASH
...
Adam Steinfeld
, star of
Magic Live!®
show, presents, live on stage, one of the fastest illusions on earth. Amazing magic. You won't believe what your eyes are telling you!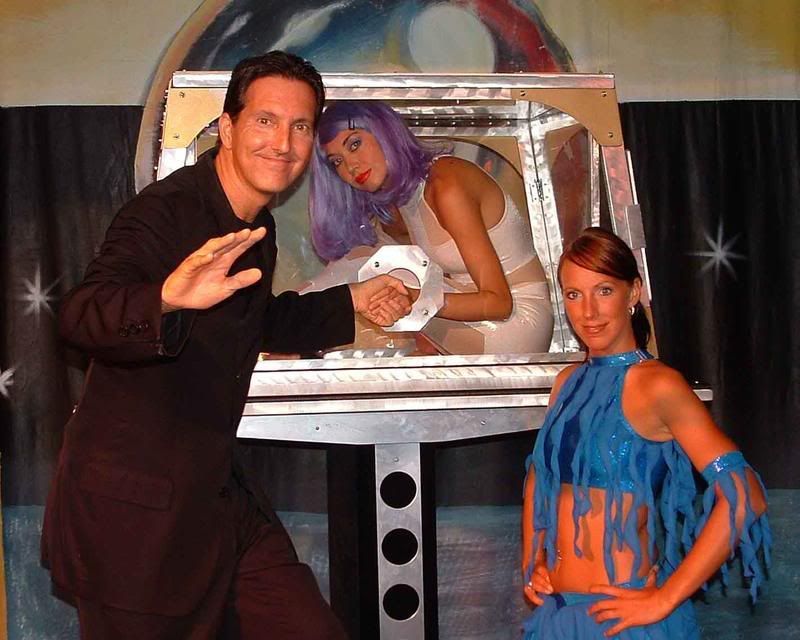 Magician, Adam Steinfeld and MagicBabe dancers, Victoria (in box), & Debby.
MagicBabe dancers; Victoria

(center)

& Linda (right)
Magic Live!®

is a registered USPTO trademark of Adam Steinfeld